PwC Hong Kong and Cryptio join forces to enhance financial reporting for crypto enterprises
PricewaterhouseCoopers Limited ("PwC Hong Kong"), one of the Big Four audit, tax, and advisory firms in Hong Kong, has announced a strategic partnership with Cryptio, a leading crypto accounting software platform. Cryptio's accounting, tax, and financial reporting solution empowers over 350 crypto enterprises and institutions, including Metamask, Uniswap, 1inch, Worldcoin, Bancolombia and many more, to capture all crypto activity across their businesses and translate it into meaningful financial information.
Financial reporting for digital assets presents unique challenges, due to evolving best practices alongside issues such as obtaining accurate on-chain data. Cryptio's cutting-edge technology enables users to access comprehensive and auditable data, while PwC Hong Kong's expertise helps businesses to enhance their internal controls and approach audits with confidence.
Through this partnership, PwC Hong Kong and Cryptio will be able to help enterprises effectively navigate the complexities of the crypto landscape with robust accounting and reporting practices.
Anuj Puri, Partner at PwC Hong Kong, expressed the significance of this partnership, stating,
"Our collaboration with Cryptio marks a significant milestone for financial institutions and enterprises that are embracing the opportunities and challenges of the crypto space. We understand the importance of robust accounting and reporting practices, and through this partnership, we empower our clients to thrive in this dynamic ecosystem."
Enterprises and institutions venturing into the crypto space can now utilize a comprehensive solution that combines a crypto data layer and tech stack with specialized expertise and regulatory guidance. Both PwC Hong Kong and Cryptio are dedicated to supporting the sustainable growth of the crypto ecosystem, providing the necessary tools and expertise to navigate the evolving regulatory landscape.
Antoine Scalia, Founder and CEO at Cryptio, emphasized the positive impact of the partnership, stating,
"We are thrilled to be partnering with PwC Hong Kong to help enterprises and financial institutions achieve audit readiness and to upgrade their digital asset accounting processes. Our collaborative efforts will pave the way for a more mature and secure crypto industry, fostering trust and long-term sustainability."
About Cryptio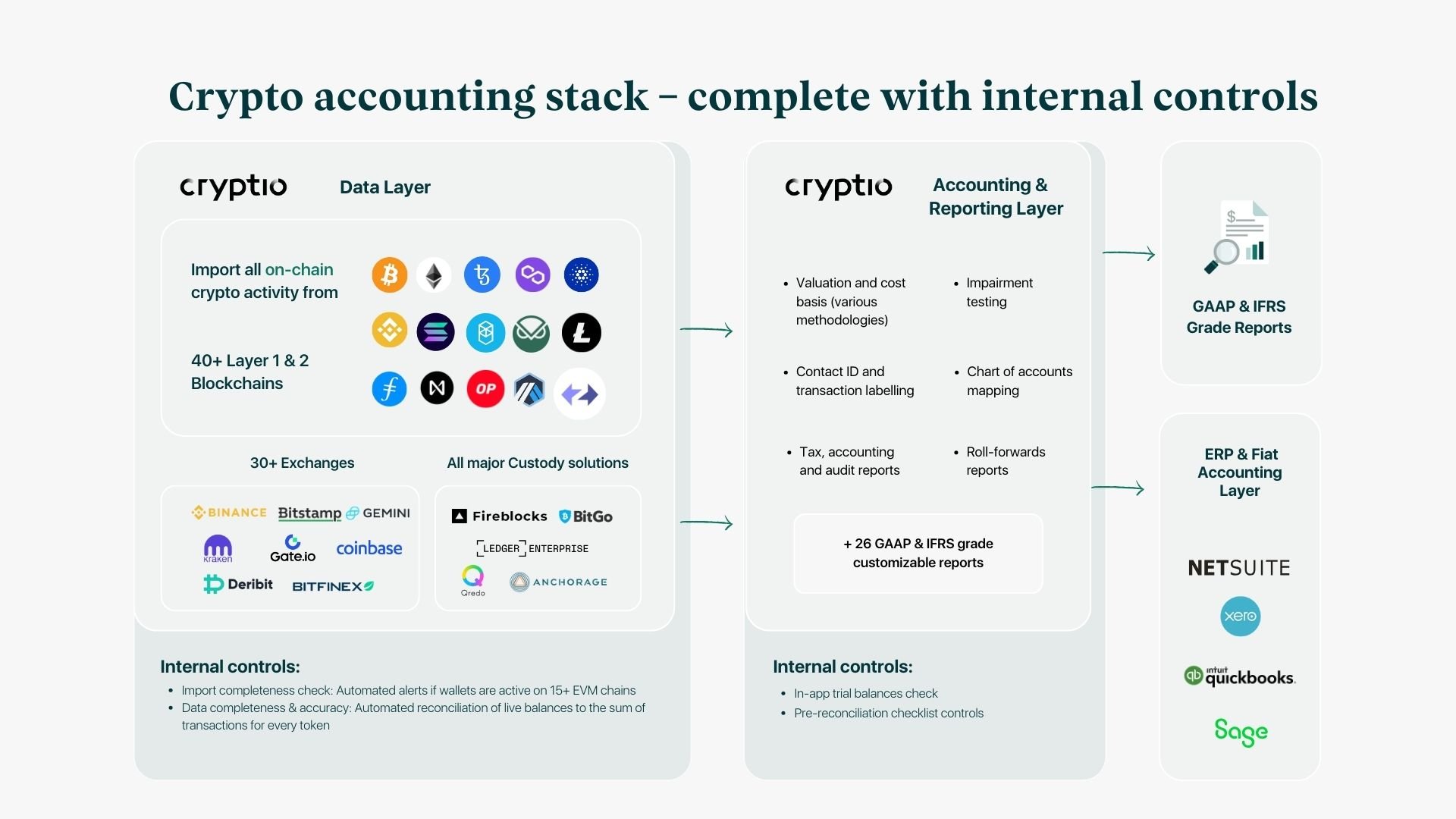 Cryptio is the leading enterprise-grade accounting, tax, financial reporting, and audit preparation solution. It is a complete back-office platform that delivers financial integrity and accountability for businesses in crypto. Its platform allows users to transform on-chain crypto activity (including DeFi & NFTs) into auditable records for accounting, reporting, treasury, and tax filings. Learn more at https://cryptio.co/.
About PwC Hong Kong
PwC - Mainland China, Hong Kong SAR and Macau SAR
PwC in Mainland China, Hong Kong SAR and Macau SAR work together on a collaborative basis, subject to local applicable laws. Collectively, we have over 800 partners and more than 20,000 people in total.
We provide organisations with the professional service they need, wherever they may be located. Our highly qualified, experienced professionals listen to different points of view to help organisations solve their business issues and identify and maximise the opportunities they seek. Our industry specialisation allows us to help co-create solutions with our clients for their sector of interest.
We are located in these cities: Beijing, Shanghai, Hong Kong, Shenyang, Tianjin, Dalian, Jinan, Qingdao, Zhengzhou, Xi'an, Nanjing, Hefei, Suzhou, Wuxi, Wuhan, Chengdu, Hangzhou, Ningbo, Chongqing, Changsha, Kunming, Xiamen, Guangzhou, Shenzhen, Macau, Haikou, Zhuhai and Guiyang.
PwC - Globally
At PwC, our purpose is to build trust in society and solve important problems. We are a network of firms in 151 countries with nearly 364,000 people who are committed to delivering quality in assurance, advisory and tax services. Find out more and tell us what matters to you by visiting us at www.pwc.com.
PwC refers to the PwC network and/or one or more of its member firms, each of which is a separate legal entity. Please see www.pwc.com/structure for further details.