Cryptio Joins the Chamber of Digital Commerce
Cryptio and the Chamber of Digital Commerce announce their partnership.
We are excited to support the Chamber of Digital Commerce
The Chamber's goal is to develop an environment that fosters innovation, jobs, and investment in the digital asset space. The Chamber has substantial connections with all policymakers and is influential in important regulatory discussions. We are now part of that voice by joining the Chamber of Digital Commerce. In addition, as a trusted partner, Cryptio can now share its subject matter expertise from a crypto accounting, tax and financial reporting aspect - our goal is to help solve these issues for crypto enterprises and institutions.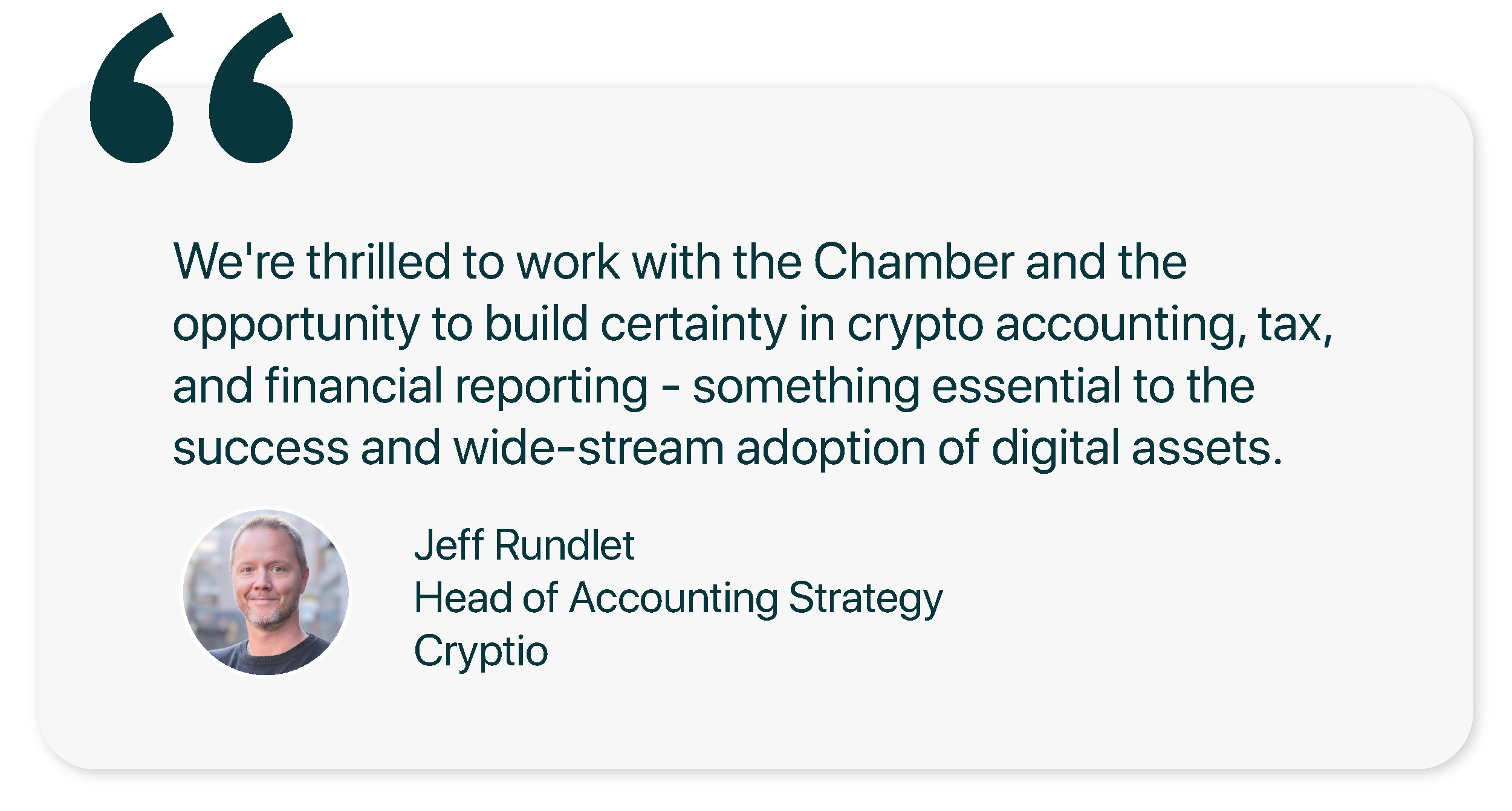 Cryptio is excited to build strong ties with the Chamber of Digital Commerce CEO, Perianne Boring, a powerhouse in the digital asset industry. Perianne has been named one of "America's Top 50 Women in Tech" by Forbes and one of the "10 Most Influential People in Blockchain" by CoinDesk.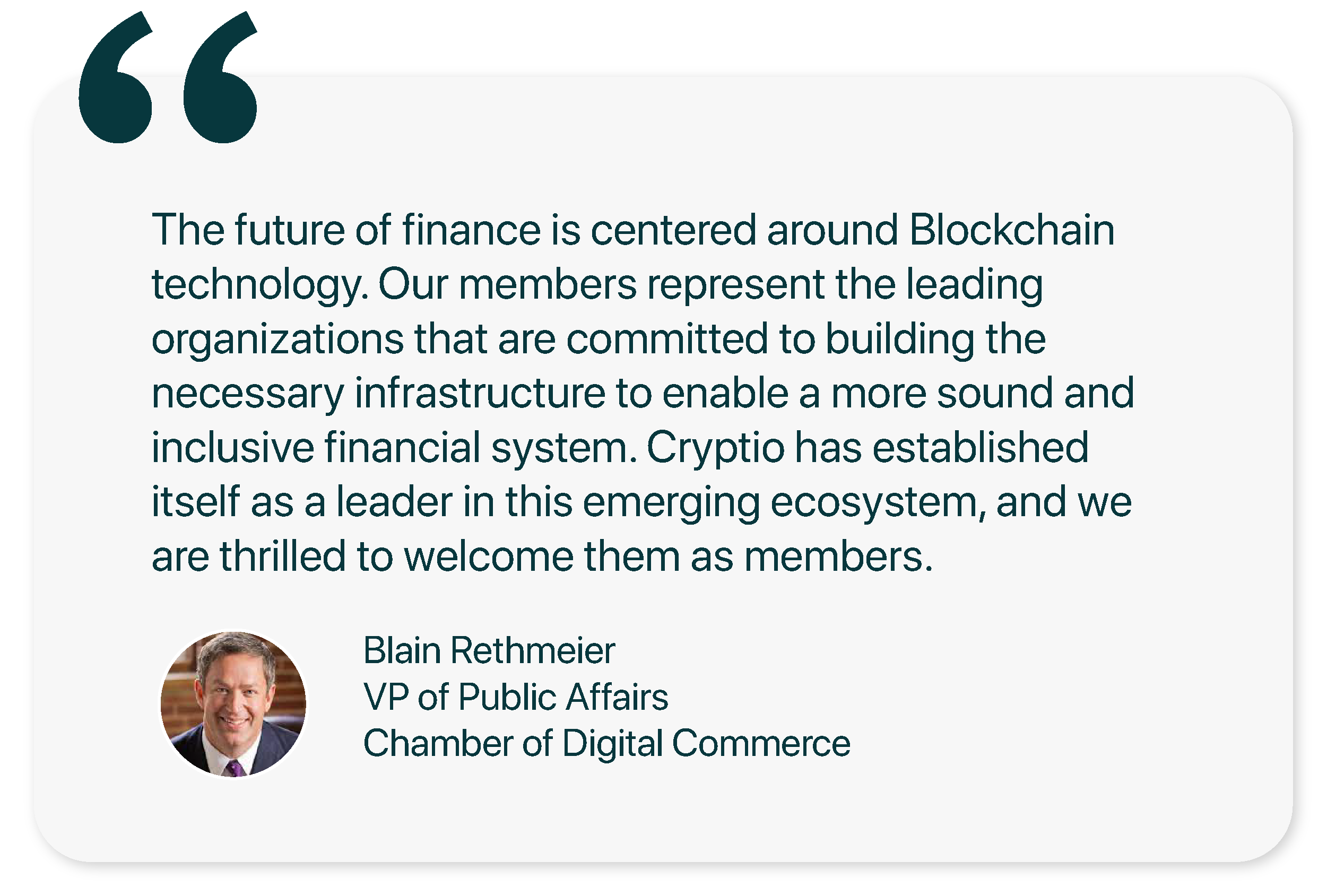 The beginning of a great partnership
To begin the partnership, Cryptio attended the Chamber's Power Hour on Thursday, January 5, 2023. The Power Hour is a monthly meeting for all of the Chamber's members, where all partners discuss key policy developments in the wake of FTX and potential regulatory changes.
Next, you can find Cryptio at the Chamber's DC Blockchain Summit, where government and blockchain professionals from all over the world come together to engage and push industry regulations forward. Taking place on March 21, 2023, you can meet and greet our Accounting team - Tremaine Hudson, Senior Accounting Strategist at Cryptio, and Jeff Rundlet, Head of Accounting Strategy at Cryptio to:
Learn more about policy recommendations on accounting standards for digital assets in 2023.
Engage with policymakers and those shaping the future of the blockchain.
Network and engage with leading companies and innovators in the space.