Introducing Cryptio Ionic: Back-office Platform for Digital Assets
Cryptio Ionic bridges sophisticated on-chain crypto activity to accounting and reporting systems like Xero & Netsuite. It's a complete back-office software platform that delivers financial integrity & accountability for businesses in crypto.
Cryptio Ionic Launch | Highlights
Integrations: Direct connections with Institutional custody solutions, exchanges, chains, and accounting systems like Xero & Netsuite.
Speed: Automated labeling, valuations, cost basis, realized & unrealized gains reporting, and chart of accounts mapping.
Certainty: Transform on-chain crypto activity (including DeFi & NFTs) into auditable records for accounting, treasury, and tax filings with confidence.
A giant leap forward for on-chain accountability
Blockchains are public ledgers. However, organizing this public data in a way that's useful can be extremely difficult. The Ionic update marks a huge technical innovation in parsing, indexing, and processing on-chain data for accounting and reporting.
We are running our own Bitcoin and Ethereum nodes and have built proprietary indexers that are able to transform this opaque blockchain data into ledgers ready for accounting and reporting. We are not reliant on public block-explorers like Etherscan and have built direct connections to the native chains.
Beyond Bitcoin and Ethereum, we have partnered with L1 foundations such as Cardano, Solana, Tezos, Filecoin, and more. Thousands of applications are being built on top of these foundational blockchains, especially in the DeFi and NFT space. We are building the accounting and reporting infrastructure in tandem with this rapidly growing ecosystem.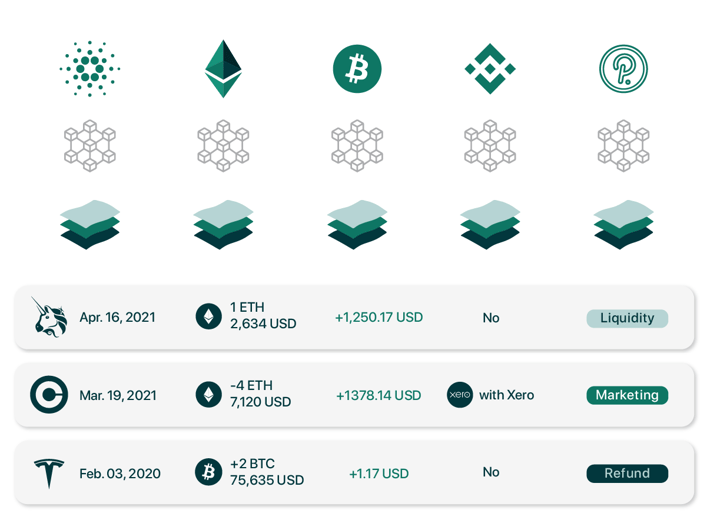 Leading crypto-native businesses such as Consensys, Aave, Celo, and Decentraland are using Cryptio to streamline their back-office operations. Our proprietary on-chain indexers give them the ability to navigate the fragmented digital asset landscape and build one ledger of truth.
Bridging the crypto accounting gap with direct integrations
Integrations are the key to building a complete picture of your digital asset activity. That's why we have built bridges, both on the crypto side and with legacy accounting software systems. This empowers you to build your crypto sub-ledger and merge it with your fiat general ledger.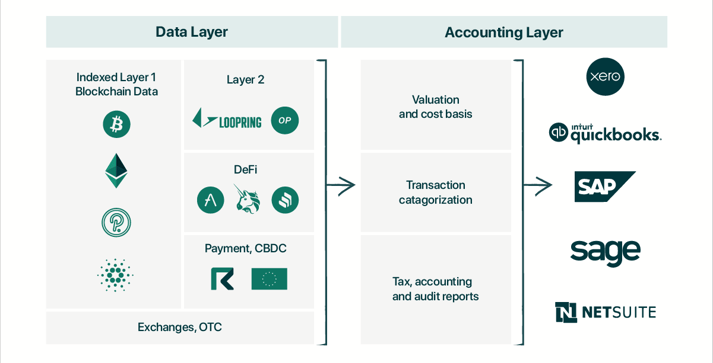 Our integrations include:
Custody solutions like Fireblocks, BitGo, and Anchorage
10+ native blockchains including Bitcoin, Ethereum, Solana, Cardano, Binance Smart Chain, and Tezos
60,000+ smart contracts including the most popular DeFi protocols like AAVE, Compound, Uniswap, Sushiswap, and 1inch.
Accounting and ERP systems like Xero, Quickbooks, and Netsuite
See our complete list of integrations here.
Institutional-grade certainty, at lightning speed
Ionic brings institutional-grade accountability to businesses in cryptio. We also recognize the unique reporting challenges that businesses and institutions face. End-of-term reporting shouldn't be painful, that's why we have simplified the process. Key capabilities include:
Crypto-to-fiat valuation: Prices sourced directly from exchanges, at the exact time of the transaction, partnered with leading data provider – Kaiko
Categorize and resolve transactions: Automated rule-based contact and smart contract ID, transaction labeling, cost basis (FIFO & WAC)
Chart of accounts mapping and sync: Xero & Quickbooks – automatically mapping the Chart of Accounts with crypto activity
Generate custom reports instantly: Historical balances, asset breakdowns, transaction ledgers, realized & unrealized gains and loss
Trusted by industry-leading businesses, accountants, and auditors
We're working with the leading crypto projects, funds, accountants, and financial service providers. Our community represents industry trailblazers, and we are establishing the best practices for crypto accounting and reporting.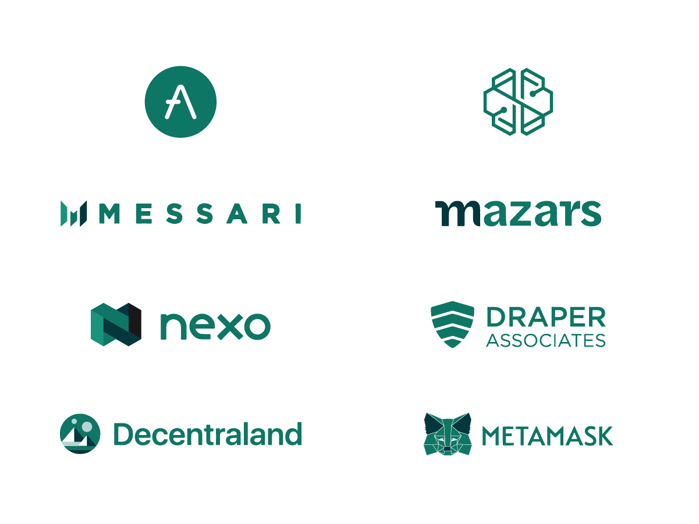 A word from Mazars,
"As the appointed auditors of various cryptocurrency and digital asset service providers, Cryptio has become an essential tool in our tech stack. We have seen a massive uptick in operating companies allocating cash to digital assets and cryptocurrencies, as well as new crypto-native businesses.

Cryptio helps us service this growing client base. We are able to track assets & transactions from DeFi protocols, wallets, exchanges, and institutional custodians to construct a complete picture of our client's digital asset activity."

- Wiehann Olivier, Partner and Digital Asset Lead at Mazars
Get started with Cryptio
Sign up for a free trial, get started with Cryptio Ionic - Free trial here.
Or, get in touch with our team and book a call – Book a demo here