Ledger Enterprise partners with Cryptio to bring financial auditability to institutions
Institutional-grade custody tech provider, Ledger has partnered with Cryptio, an enterprise crypto accounting and reporting solution. Their product integration is live and will help exchanges, funds and enterprises meet their GAAP and IFRS accounting and reporting obligations.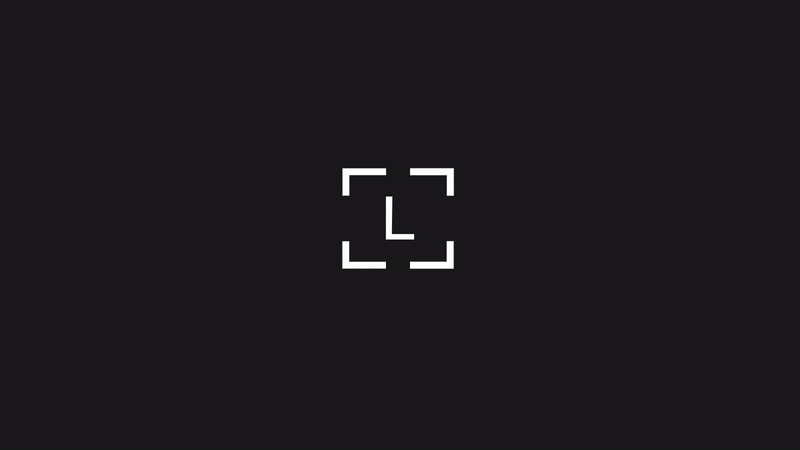 Ensuring financial auditability and institutional-grade security
As a result of the partnership, enterprises and institutions using Ledger Enterprise's custody solution can use the Cryptio platform to:
Extract a complete & accurate historical transaction history from 25+ chains.
Automate valuation and pricing of crypto assets in line with international audit standards.
Automate cost basis and gain and losses computations, even at high transaction volumes.
Reconcile on-chain movements with internal finance systems and ERP systems like Netsuite, Oracle, SAP, and more.
Generate GAAP and IFRS-compliant reports, including Asset Roll Forwards, Trial Balances, Ledger Entries, and Portfolio Balances.
Implement internal controls to address completeness, accuracy & valuation risks for financial audit readiness.
These capabilities provide robust accounting and reporting solutions to an entire ecosystem of institutions holding digital assets under custody with Ledger Enterprise. The partnership brings renewed transparency and accountability to institutional crypto.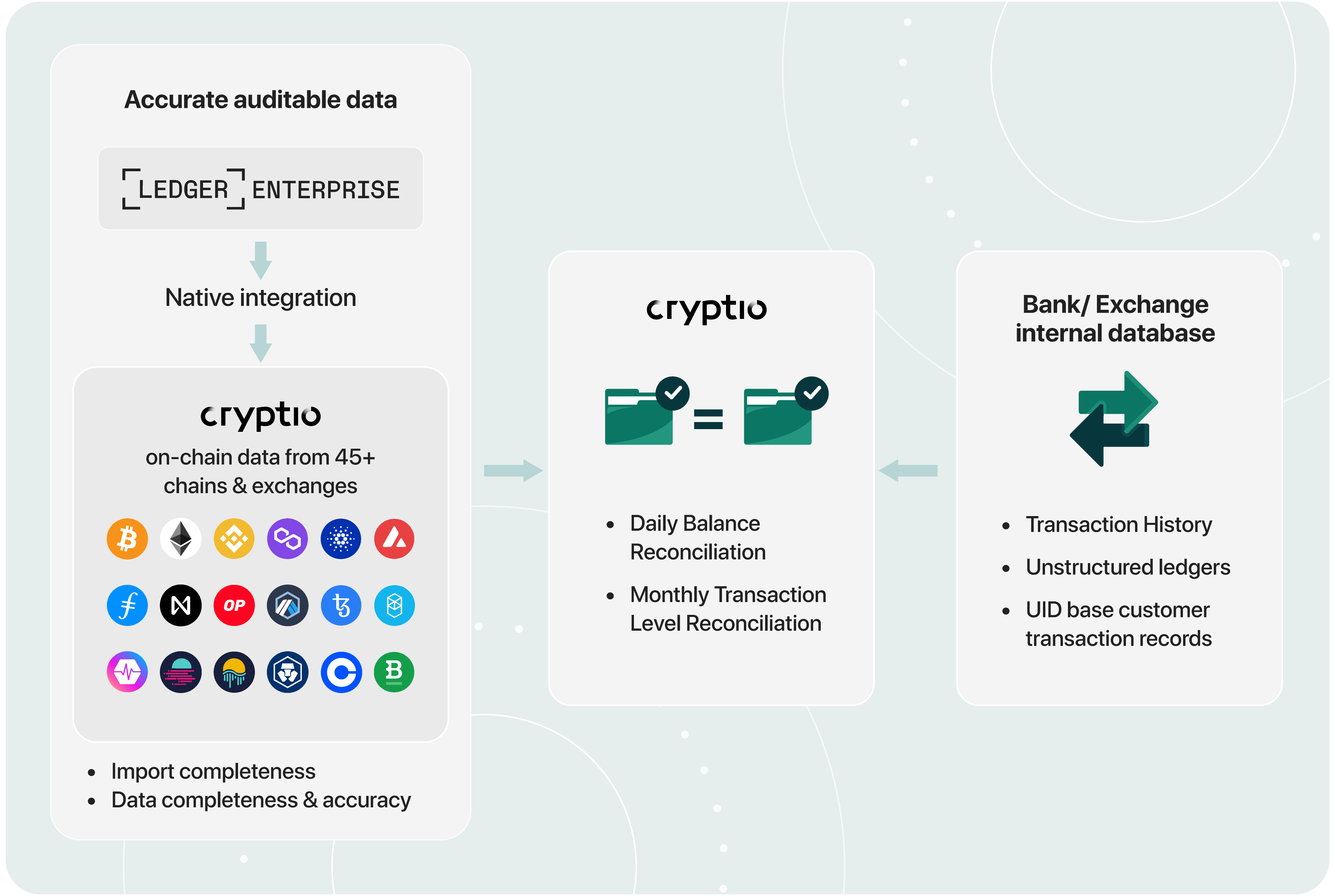 The next-generation enterprise crypto stack
Ledger recently announced Ledger Enterprise TRADELINK, an open-network technology enabling custodial trading for institutions. The introduction of this new layer to institutional trading, complemented by Cryptio's robust back-office solution, forms a potent alliance.
Exchanges and institutions using Ledger Enterprise can now leverage an automated technology solution for accounting and financial reporting. This tech stack introduces a higher level of financial auditability to the crypto industry, providing compelling incentives for adoption.
A partnership that serves institutional & enterprise use cases
"Our partnership with Cryptio marks an important step in ensuring transparency and accountability in the digital asset ecosystem. Institutions holding digital assets on Ledger Enterprise now have the integration they need to confidently manage and reconcile their financial activity in a way that meets increasingly stringent regulatory and audit standards."
Sebastien Badault, VP of Enterprise Revenue at Ledger Enterprise
"As more institutions and exchanges enter the digital asset space, our partnership with Ledger Enterprise will enable us to meet the evolving needs of the crypto industry. Our accounting and financial reporting software combined with their custody solutions will help enterprises and institutions to navigate the digital assets landscape with confidence."
Antoine Scalia, Founder and CEO at Cryptio
Providing auditability, security and confidence
Ledger Enterprise and Cryptio are dedicated to empowering institutions to confidently navigate the crypto landscape through robust custody solutions and auditable accounting and reporting capabilities. Institutions can now access an auditable crypto sub-ledger while continuing to leverage Ledger Enterprise's custody and trading solutions, including the recently-launched TRADELINK network.
About Ledger
Founded in Paris in 2014, LEDGER is a global platform for digital assets and Web3. Ledger is already the world leader in Critical Digital Asset security and utility. With more than 6M devices sold to consumers in 200 countries and 10+ languages, 100+ financial institutions and brands as customers, 20% of the world's crypto assets are secured, plus services supporting trading, buying, spending, earning, and NFTs. LEDGER's products include: Ledger Stax, Nano S Plus, Nano X hardware wallets, LEDGER Live companion app, and Ledger Enterprise. With its ease of use, LEDGER allows a user to begin investing in digital assets and ultimately, achieve financial freedom in a safe and stress-free environment.
About Cryptio
Cryptio is the leading enterprise-grade accounting, tax, financial reporting, and audit preparation solution. It is a complete back-office platform that delivers financial integrity and accountability for businesses in crypto. Its platform allows users to transform on-chain crypto activity (including DeFi & NFTs) into auditable records for accounting, reporting, treasury, and tax filings.