Market-leading data layer for accounting, reporting and audit | Cryptio Colossal
Welcome to the Cryptio Colossal blog series. This three-part blog series looks at Cryptio's journey from Ionic to Colossal, focusing in detail on the three new elements of Cryptio – data a
uditability, e

nhanced accounting workflows, and live dashboards.

Cryptio Colossal is the next evolution of our back-office platform. For the last two years, Ionic helped our customers to transform their crypto activity into a sub-ledger for accounting and reporting. Now, it's time to meet Cryptio's next-generation platform – an enterprise-grade upgrade focussed on enterprise auditability.
Cryptio Colossal Launch | Highlights
Auditability - data completeness, accuracy, and valuation: enterprise-grade indexing, deep chain coverage, sanity checks, and fair valuation.
Enhanced accounting workflows: new user interface (UI), Smart Contract Engine for auto labelling, robust impairment reports, additional cost basis methodologies, enterprise-grade customer support, deeper ERP integrations.
Live dashboards - instant data accessibility: NFT module, DeFi module, certifications (SOC 1 & SOC 2, and AICPA).
Why Cryptio Colossal is important in the Web3 space?
Failures in accounting, reporting and risk management have led to catastrophies and major set backs for the industry (3AC, Voyager, FTX). However, in light of the recent events in the banking sector (SVB, Credit Suisse), we have seen that these failures are not unique to crypto- rather a feature flaw of systems with centralized decision makers.
We believe the future in on-chain – and that reliable accounting and reporting practices are essential for on-chain businesses to thrive. Cryptio Colossal is making this possible. We are bringing auditability to on-chain businesses and institutions.
Auditability – Completeness, accuracy, and valuation
When we think about the auditability of on-chain crypto activity – the core components are completeness and accuracy of data. However, gathering a complete record of transactions across different chains, DeFi protocols, and smart contracts to make them suitable for accounting standards is challenging.
Finance teams often rely on blockexplorer data – like etherscan. However blockexplorer data is not reliable – there are often discrepancies. With Cryptio Colossal's purpose-built data we have overcome this issue. We run nodes for the blockchains and have created indexers that are able to extract the data from the chains in an auditable fashion.
To achieve this, the raw transaction data, arranged block-by-block, must be transformed into an indexed database that enables high-level queries based on specific traits. This is where Colossal can help you solve this problem, turning block-by-block transaction data into an auditable database.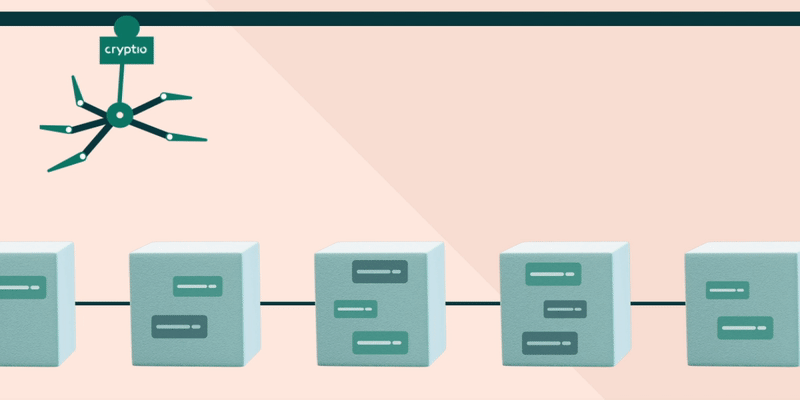 Dive deep into Cryptio's approach to auditability here – Counting Cryptio Series.
Auditability with Colossal – what can you expect
🚨 Indexing
With Colossal, our indexers are purpose-built for an accounting and reporting use case. The on-chain data retrieved by our nodes is crawled for the data required for accounting and reporting in a process called indexing. This indexed data is then organized into our database.
Users of Colossal can view complete and accurate transaction histories associated with their different wallets in one place. With this data, they can generate reports for accounting, tax, and audit preparation.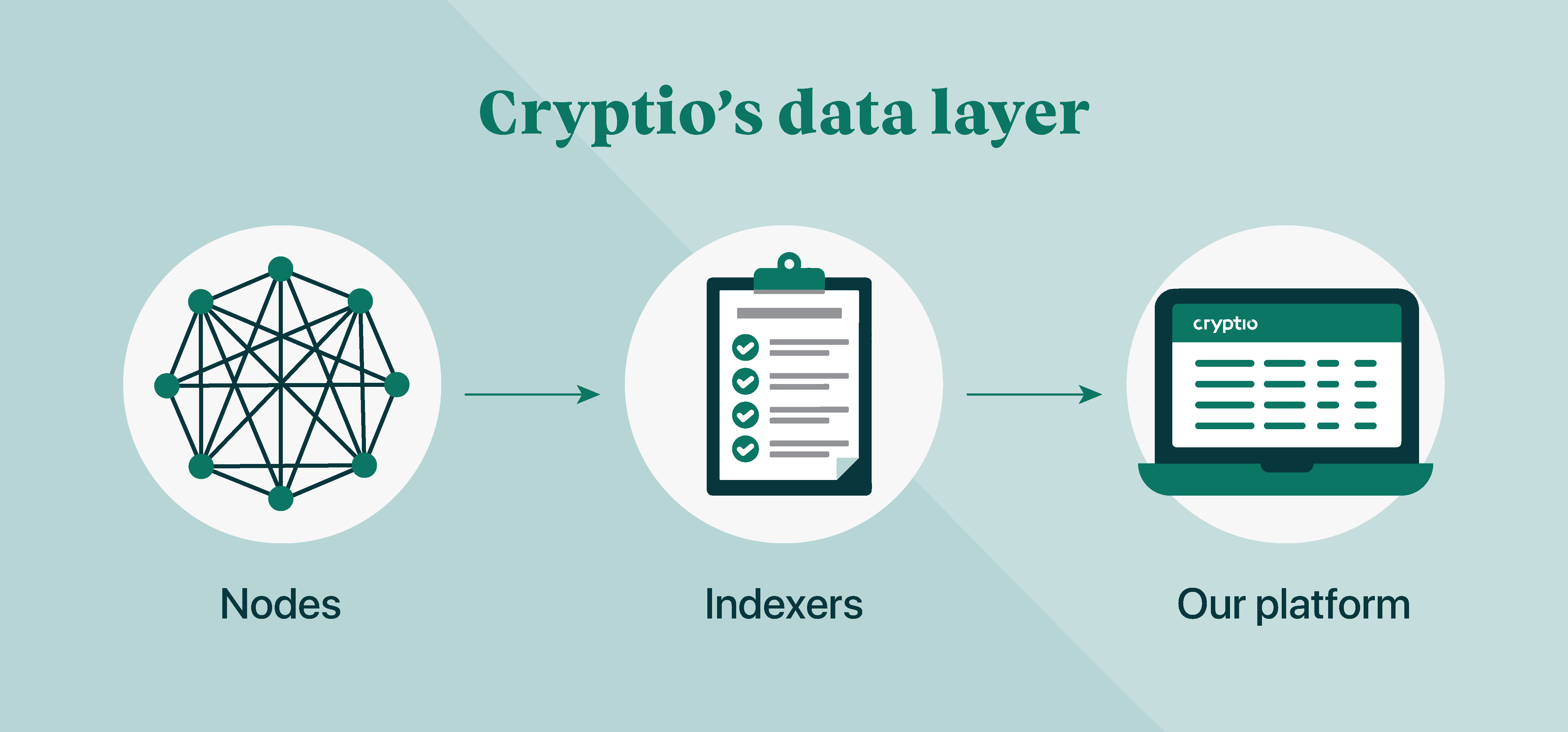 🚨Chain integrations
With Colossal, we are committed to building the widest, and, more importantly, accurate and complete integrations to the most active chains in the ecosystem. We already support 13, L1 and L2 chains and are adding new integrations swiftly.
🚨Sanity checks
As we moved from Ionic to Colossal, data auditability and reliability became our primary focus. One of the limitations of public block explorers and third-party data indexing companies is that you cannot test the accuracy of their data.
At Cryptio, we perform balance discrepancy checks constantly. When we import indexed data to our platform, we cross-check the balance of returned data with the on-chain balance. Through this discrepancy check, we can establish data reliability and accuracy.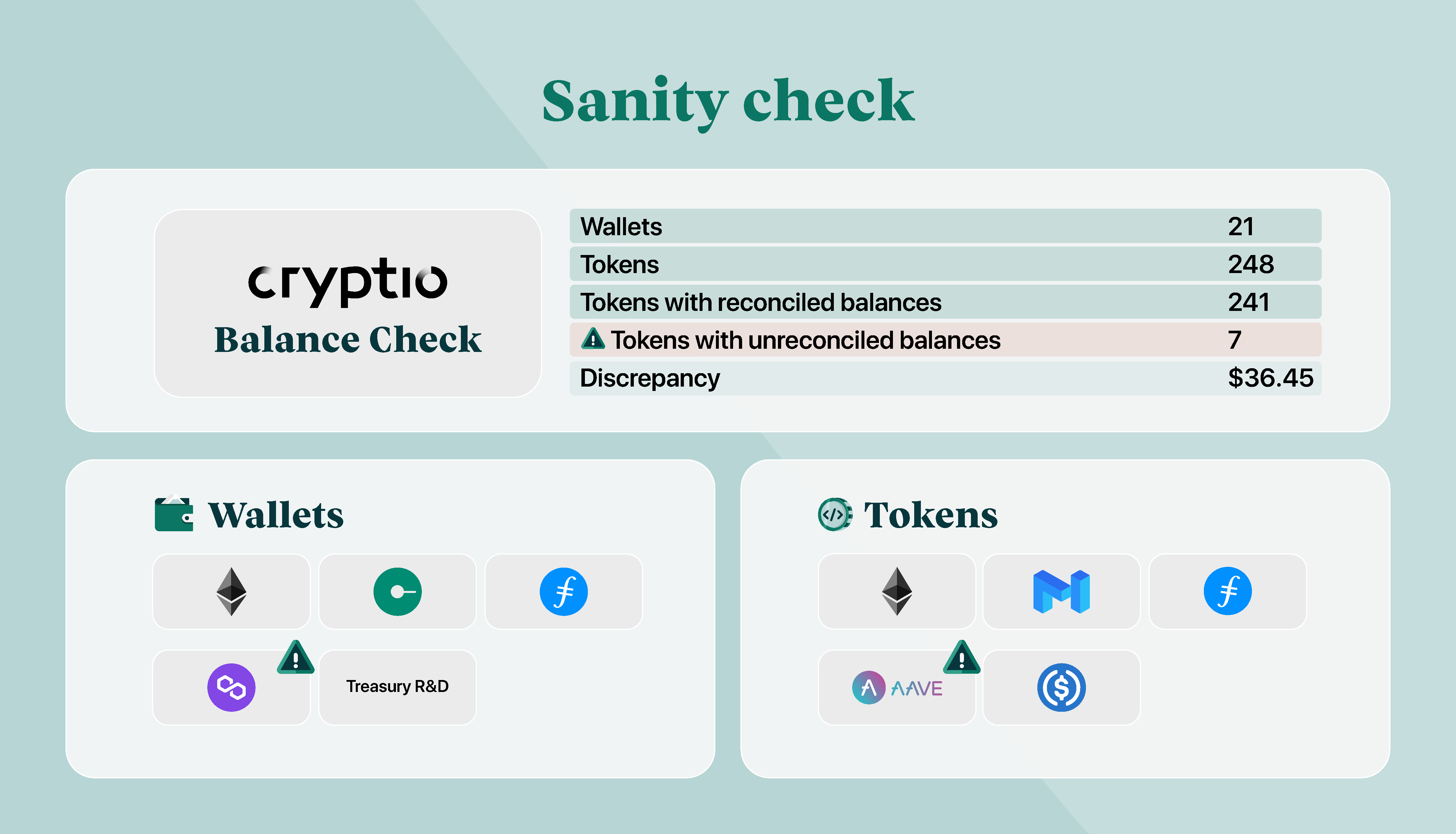 🚨Exchange integrations
With Colossal, we are committed to integrating with the widest range of exchanges across spot, derivatives, and complex products as well. This is a long-term commitment to make sure we work with the top exchanges to help them improve their API's so that we can support the industry with accurate reports.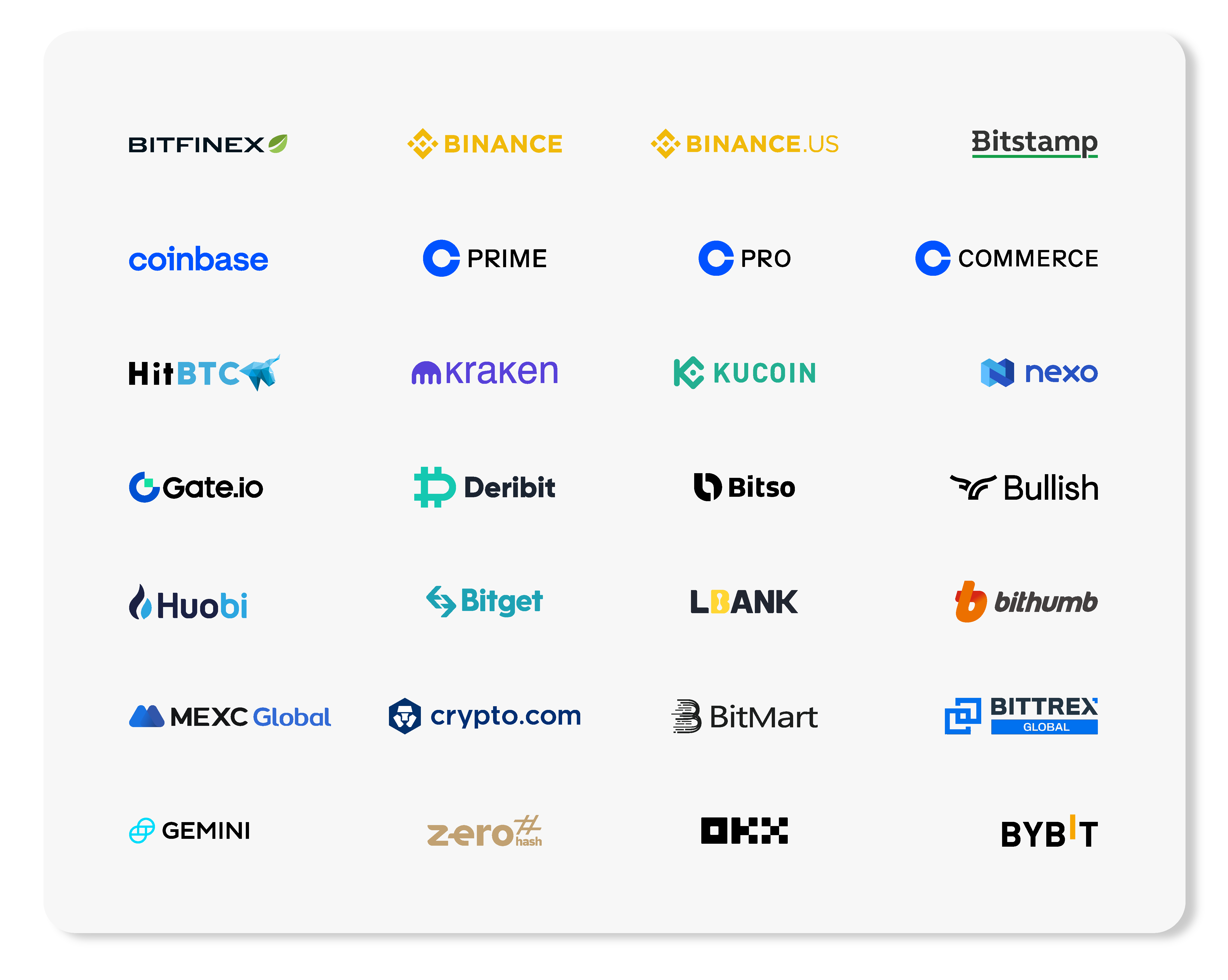 🚨Fair valuation
To fully support crypto native enterprises with their audit process around fair market valuation, sneak peek into Cryptio Colossal's features: Principal market selection and Assets Principal Markets Audit Report
Have the flexibility to choose the most suitable pricing data providers for a specific asset for a given period. Options from Kaiko, Binance US, Binance, and Coinbase.
Have the ability to apply multiple providers on your entire workspace.
With the feature, customers' pricing policies can adapt to more granular external audit testing and requirements.
Have the option for further pricing providers with platform updates, in particular, to price the NFTs.
Next in Colossal: Enhanced accounting workflows with Colossal
Read our second blog to learn about enhanced accounting workflows with Colossal.
Key new features in this section include: New user interface (UI), Smart Contract Engine, complete reporting suite for your crypto enterprise reporting (Netsuite), impairment, additional cost basis methodologies, enterprise-grade customer support, FASB compliant reports.
Is Cryptio Colossal for you?
If you hold crypto on your balance sheet - Cryptio colossal is for you. We have experience in setting up the back-office processes for over 300 enterprises across a variety of use cases.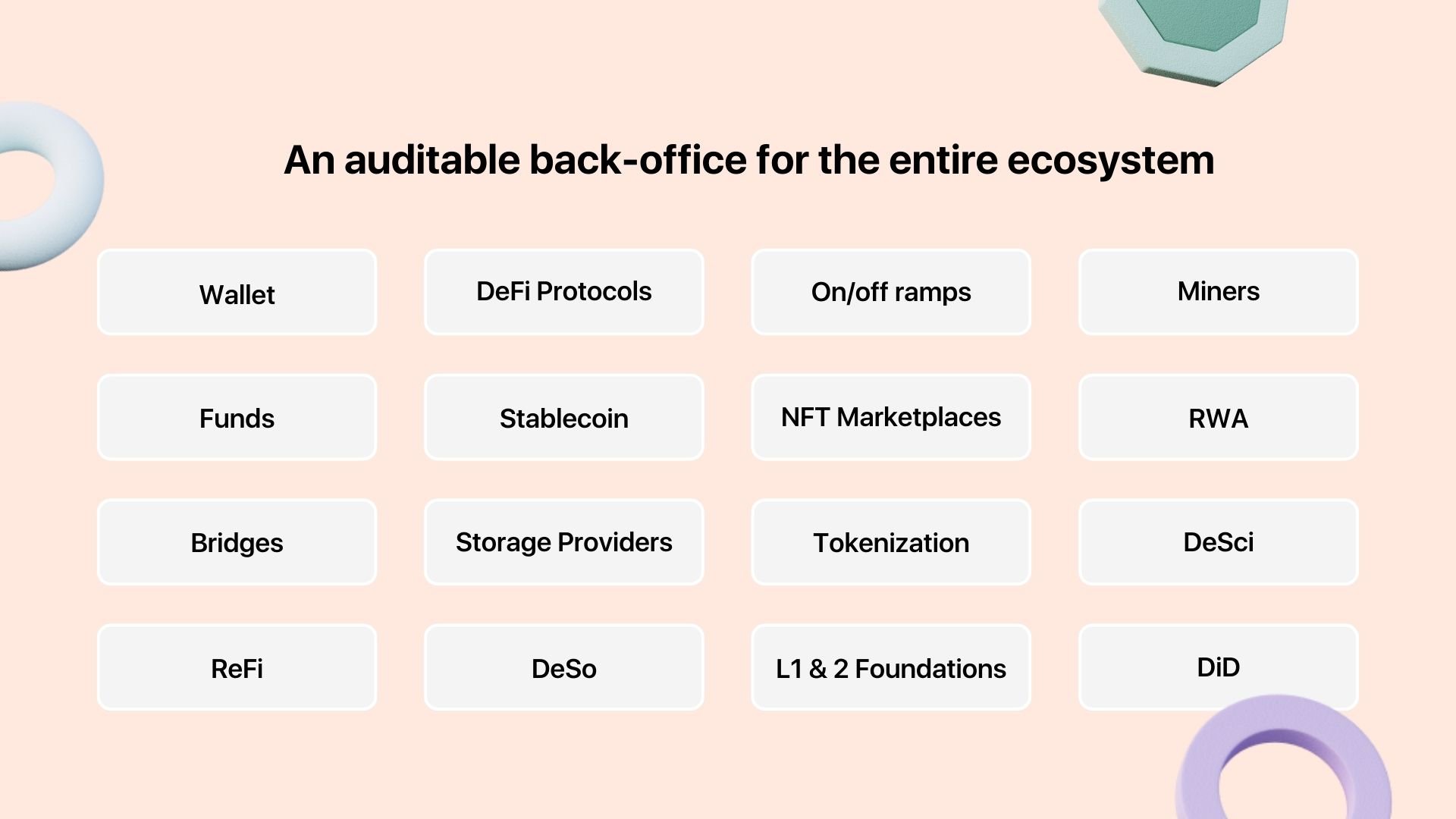 Get started with Cryptio Colossal today
Cryptio Colossal is your leading data layer for crypto accounting and reporting. Our software lets you instantly transform complex on-chain activity from Ethereum, BSC, Polygon, and 12+ blockchains into auditable-grade ledgers.