Gnosis collaborates with Cryptio to make the ecosystem accounting & audit-ready
Cryptio expands its proprietary integration data layer with the Gnosis chain allowing businesses to import all on-chain activity from Gnosis and complete accounting, reporting, tax, and audit preparation to the high standard required by auditors and regulators. Cryptio looks forward to bringing accountability and auditability to the Gnosis Ecosystem through collaboration with the Gnosis chain.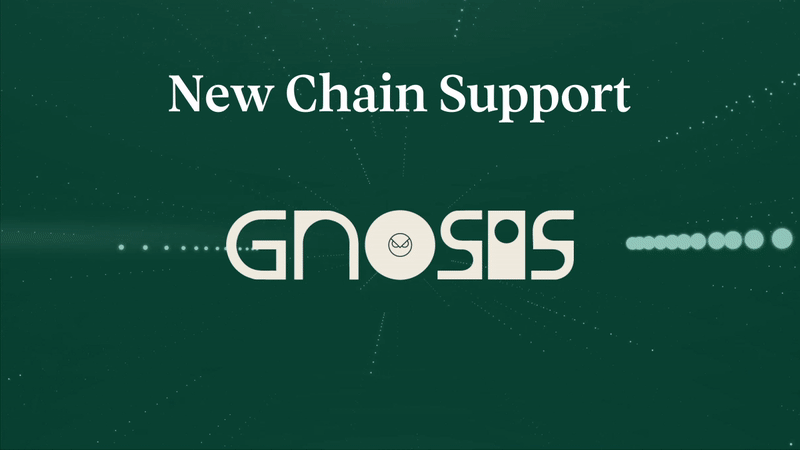 From building on the Gnosis chain to auditable enterprise-grade digital asset reporting
Unlike other companies that use block explorers API or third-party data indexing companies for any blockchain analysis, which can lead to incomplete and inaccurate data for accounting and reporting purposes (read our Counting Crypto series), Cryptio is the first to provide purpose-built indexers for Gnosis chain by:
Running our own node, indexing and interpreting on-chain data: for the key information that accountants, bookkeepers, and auditors look for in traditional transaction histories.
Organizing information into a database: that is filtered for the relevant data for accounting and reporting.
Transferring relevant information to our platform: where our users can generate reports for accounting, tax, and audit preparation.
Reconciling the crypto sub-ledger with the general ledger: giving our users one ledger of truth.
Companies building on the Gnosis chain can view complete transaction histories associated with their different wallets and generate reports for accounting, tax, and audit preparation. Additionally, companies can track Gnosis DeFi positions in our DeFi module.
Cryptio platform capabilities and sanity check features provide the accuracy, completeness, and auditability required by accountants, bookkeepers, and auditors to perform their job effectively.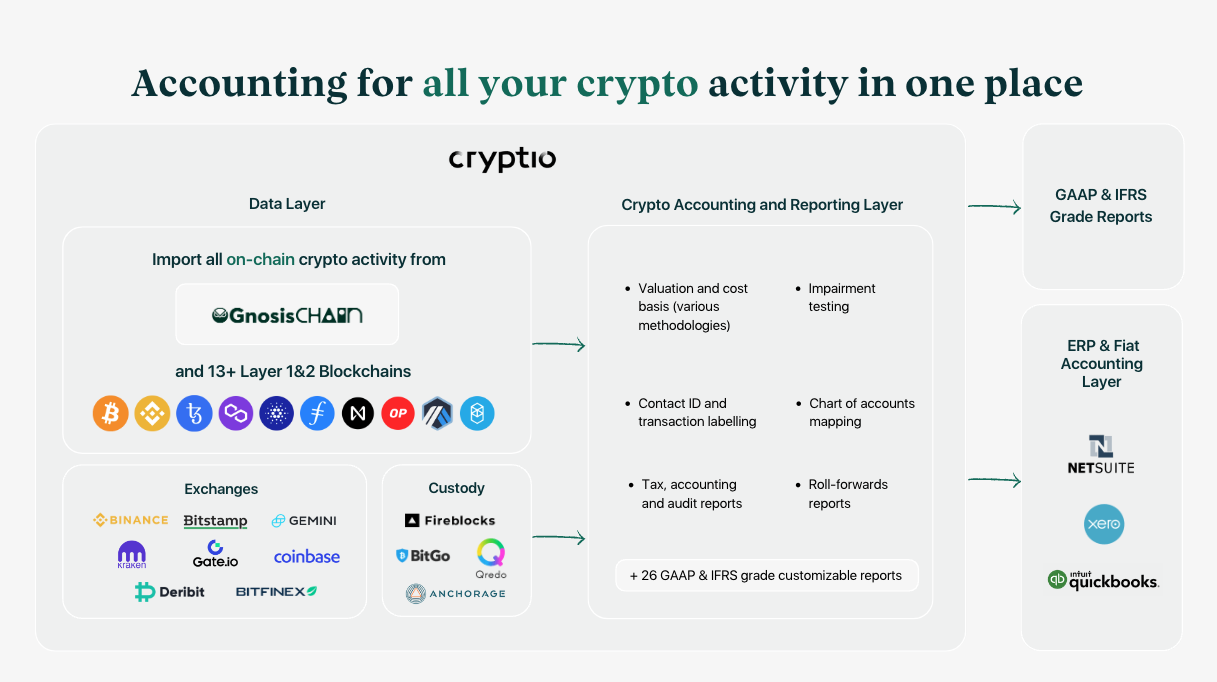 A purpose-built accounting and reporting solution for companies building

on Gnosis Chain

Our platform allows businesses to:
Streamline revenue and expense reporting.
Track and reconcile all on-chain activity, including NFT and DeFi in our sub-ledger.
Automate cost basis computation for all transactions on Gnosis Chain.
Complete GAAP- and IRFS-compliant reporting.
Run and apply impairment testing to assets held on Gnosis Chain for those following US GAAP standards.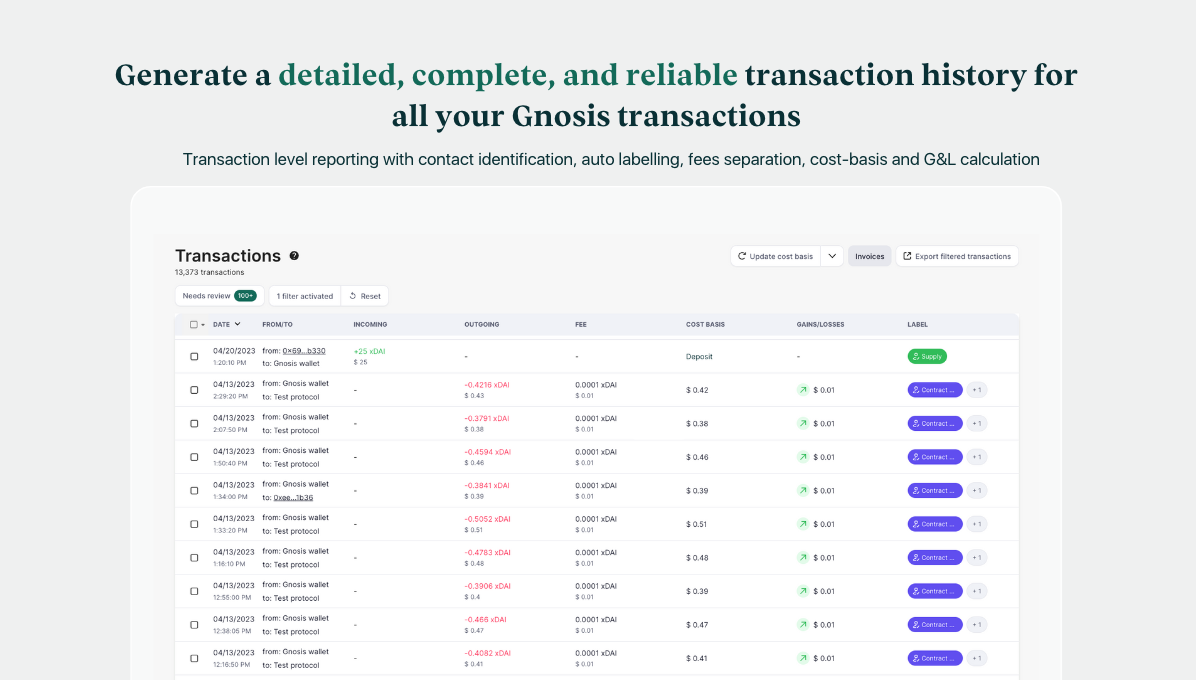 Providing robust infrastructure for the future of Web3
One of the first Ethereum side chains, Gnosis Chain provides the infrastructure for stable person-to-person transactions, micro-transactions, community currencies, DeFi, NFTs, DAOs, games, and more. The collaboration with Cryptio enables this diverse collection of organizations to benefit from an auditable-grade solution to simplify their back-office operations.
"We're thrilled to collaborate with Cryptio, as it enhances the robust tool sets available to our users and on-chain organizations. This integration streamlines accounting and reporting processes, allowing users to focus on innovation while eliminating the burden of manual accounting."

Dosh, Communication and Marketing Team, Gnosis Chain

"Our newly-launched direct integration with Gnosis Chain is an exciting aspect of our collaboration. Expanding chain coverage is an important step in bringing our auditable-grade solution to more enterprises and institutions in need. With this integration, Cryptio clients can streamline back-office operations while still receiving the accurate and auditable data they need."

Antoine Scalia, Founder & CEO, Cryptio