Understanding US GAAP Impairment for Crypto Assets
Best practices for impairing digital assets and recording the book impact for financial reporting.
Under US GAAP requirements, crypto enterprises and institutions must run impairment testing on digital assets since they are considered intangible assets with an infinite life. Despite it being a necessary part of accounting for a wide range of organizations, many finance teams struggle to test for and maintain records of impairment to the standard auditors require.
When impairing digital assets, accountants and finance teams have to navigate the various challenges associated with this process:
Accurately monitoring price volatility of crypto assets.
Testing must be completed on an asset-by-asset basis (BTC, ETH, MATIC) and a lot-by-lot basis (BTC purchased in 2022 vs. BTC purchased in 2018).
Applying the impairment and adjusting cost-basis for accounting.
Maintaining a set of reports with the Tax Basis (non-impaired cost basis) so that you have 2 sets of records.
Keeping an audit trail of impairments and implementing necessary internal controls.
This guide teaches you all you need to know about impairment for intangible digital assets and how we built our Impairment module to support Finance teams through the process.
Defining Impairment of Intangible Assets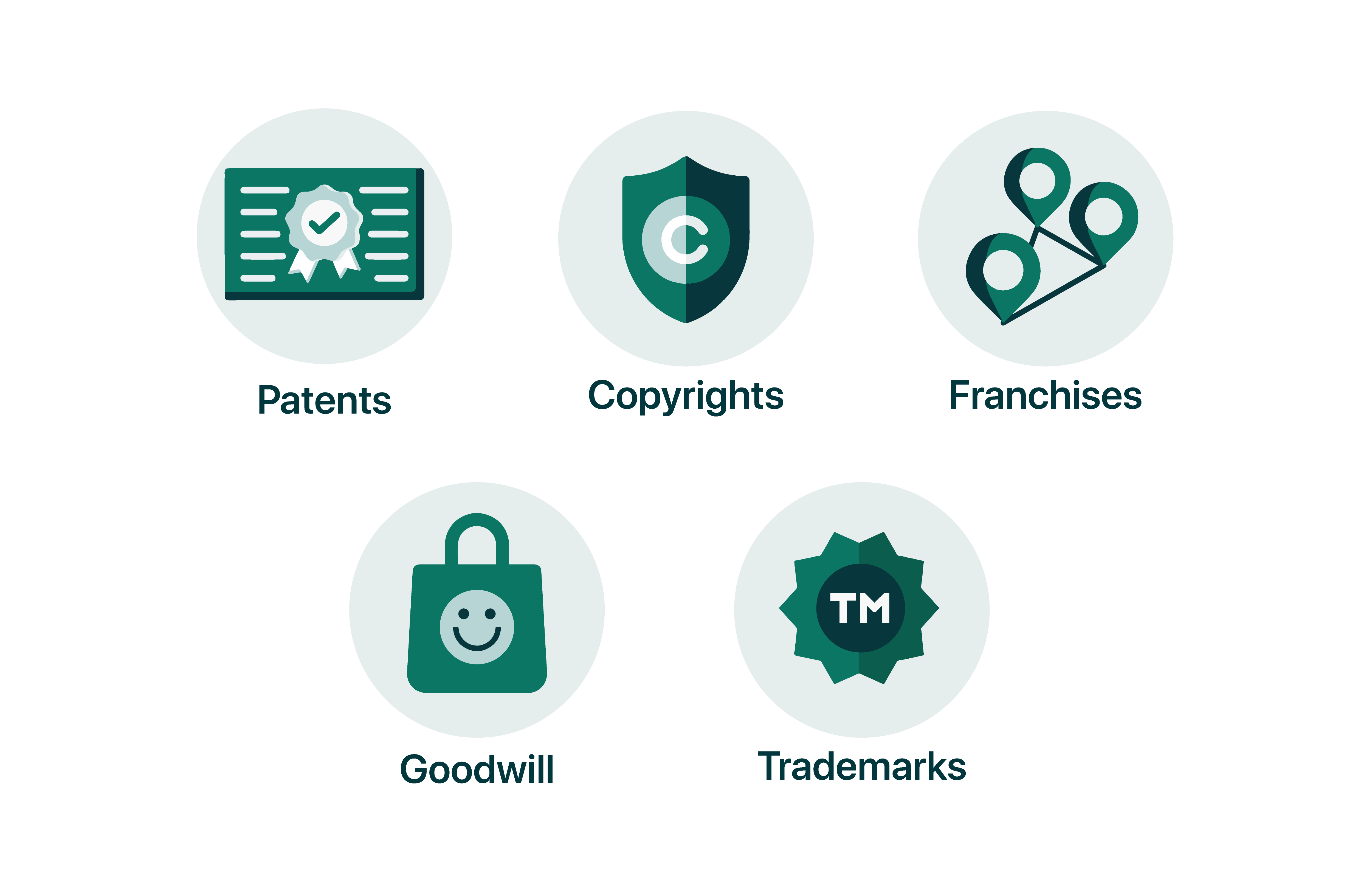 Digital assets are classed as intangible assets. Historically, patents, copyrights, trademarks, goodwill, and franchises have been the most common intangible assets. These forms of assets are non-physical and generally do not fluctuate in price much.
They need to be impaired when their fair value drops below the carrying value on the balance sheet, which ensures that they are not over-valued.
Under US GAAP requirements, you must complete impairment testing for intangible assets at least once a year.
Events or changes in circumstances, such as a casualty loss from an unexpected disaster, might lead to impairment of a company's assets. If this occurs, you should complete testing in between your annual tests. Impairment is not equivalent to depreciation in price over time.
Given the frequent price fluctuations in digital assets, crypto-native enterprises may need to carry out impairment testing frequently. Some are completing it daily.
How to impair assets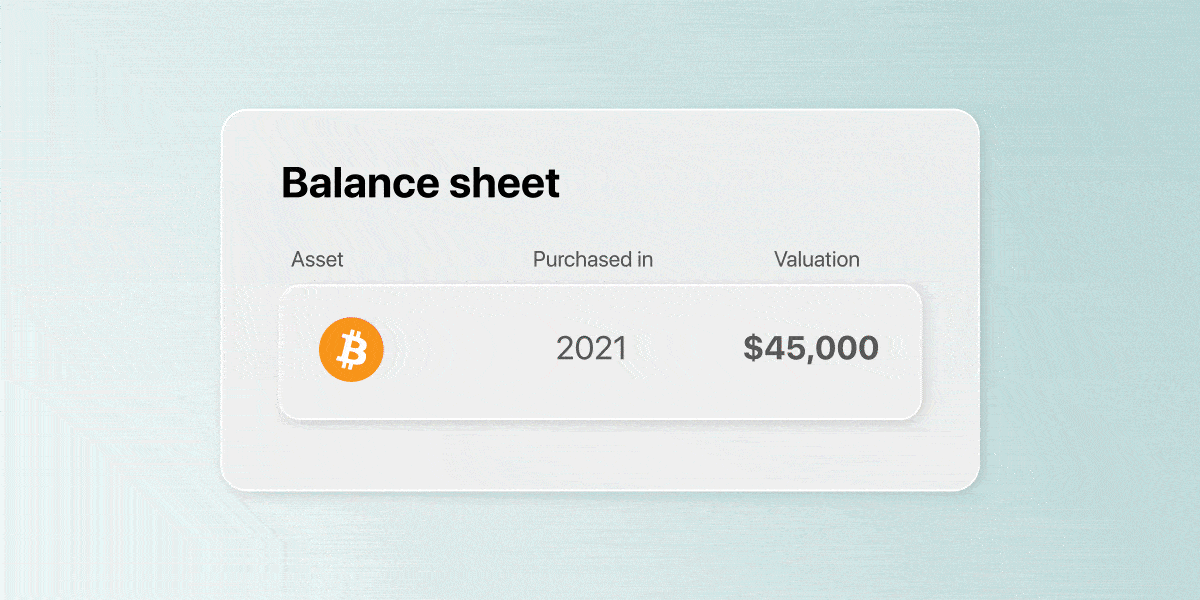 1. Impairment testing is carried out at the individual lot level on an asset-by-asset basis.
2. The cost basis is then compared with the asset's fair market value. If the asset's fair value drops below the purchase price, it is impaired.
3. The price of the asset is updated to its impaired value on the balance sheet and recorded as a loss on the income statement.
If an asset is found to be impaired, the book impact for the entire transaction history of that asset must be computed. Additionally, the entity must account for the impaired cost basis in a set of ledgers.
Once an asset has been impaired, the reduction in price is permanent, and a higher value can never be recognized for it. Only when you sell or dispose of the asset can you recognize a gain or a loss.
How we built our Impairment module
Our Impairment module was built to help enterprises and institutions with the challenges associated with impairment testing for digital assets.
Given that crypto-native organizations may have to run impairment testing frequently, our Impairment module allows users to conduct testing on any given period on any given day.
Within the Cryptio platform, users import individual assets into individual wallets. For example, any assets on Ethereum are imported into one wallet on our platform. Each of these individual wallets can be tested for impairment, fulfilling the requirement to test on an asset-by-asset basis.
Running an Impairment test on Cryptio

Our Impairment module can be found in the Accounting Tab. To run a test, you need to click on + Impairment.
In the menu that appears, select the time period you would like to test for impairment and include notes if you would like to communicate to auditors why a particular test for impairment was carried out.
Our clients do not have to manually calculate the valuation of digital assets since our platform pulls prices from Coingecko. The 200 most commonly traded tokens listed on Coingecko are automatically tested for impairment. Using this cryptocurrency pricing site enables us to capture the current liquidity market for material impacts.
Once the test is complete, you can generate a detailed report directly from the Impairment module. For more information on how to navigate the Impairment module, read our support center article.
Generating an Impairment report
Within the Impairment module, our clients can automatically generate a report which captures the overall activity of each wallet being tested for the time period selected.
The Impairment report follows the cost basis methodology selected by our clients for their workspace (FIFO, LIFO, WAC).
Our clients can view the fiat value of the most recent impaired price of each asset as well as the fiat value of all historical impairments.
Additionally, the report records unit deposits and unit withdrawals to enable our clients to easily track their digital assets alongside impairment testing.
Applying Impairment to your crypto sub-ledger
Testing for impairment is the first step in fulfilling US GAAP reporting requirements. The next step is updating the book impact and accounting for the impaired cost basis across your set of ledgers.
Similarly to impairment testing, this application process can be time-consuming and complicated for enterprises and institutions.
With this in mind, we built our Impairment module so you can easily apply the impaired prices to the entire workspace.
To apply the impaired prices, you simply have to select the Apply button in the Impairment module once testing is complete. Only one impairment test can be applied at any time.

The cost basis for assets that are impaired is automatically updated after application. The new impaired cost basis is then reflected in our Reporting suite.
To further reduce time-consuming processes, we automatically display both the fair-value non-impaired and book value impaired cost basis data in the following reports:
The Asset Roll Forward Report
The Historical Balances Report
The Transaction History Report
You can see the record of impairments that have ever been applied to your Cryptio workspace in the Impairment module.

Conclusion
Cryptio's Impairment module is designed to simplify and streamline the time-consuming process of impairing digital assets. Manually tracking digital assets at the asset-lot level is not viable for organizations with large volumes of transactions.
Through automatic tracking and valuation of digital assets, the Impairment module removes the need to manually carry out testing for impairment.
Our module also automates the application process of impairment by automatically updating the book impact for your entire transaction history. Additionally, the impaired cost basis is sent to various reports in our suite so that you can immediately generate accurate reports with the impaired prices.
With the flexibility to carry out testing as frequently as you need, our Impairment module is an integral part of the financial infrastructure needed to become audit-ready.
The module allows enterprises and institutions to carry out the entire process of impairment - from testing through to the application of the impaired cost basis and accounting for the book impact.